Multy-spindle modular automatic drilling machines APM-6P2CAM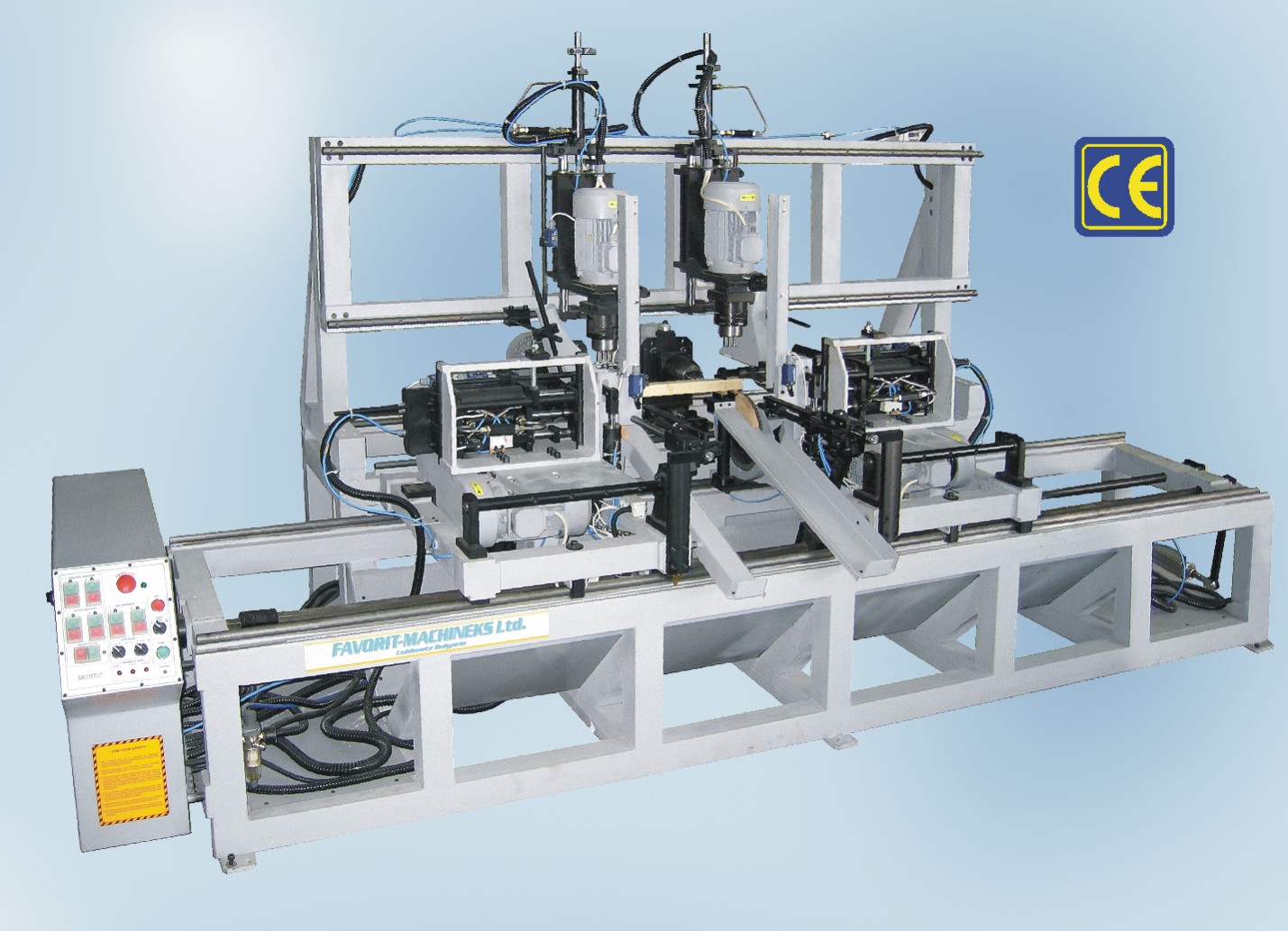 Modular drilling and cutting machine with automatic feeding. The machine has two circular saws-cutting stations, two sides, two horizontal and two vertical drilling aggregates.
The automatic drilling machine АРМ 6Р2C comprises  from six drilling and two circular components.  Each component can be complete with multi spindles drilling heads. Supplying of the details in the work zone to the machine is automatical by manipulator.  The speed regulating during work is no degrees, hydraulically, and it strangulates is pneumatic, assured from strangle appliances.
Every drilling aggregate could be assembled with drilling head with 2,3,4 or 5 spindles.
 

| | |
| --- | --- |
|    Maximum working length | 2000мм |
|    Number of the drilling aggregates | 6 units |
|    Number of the cutting stations | 2 units |
|    Spindles r. p. m. | 3000/3400 min-1 |
|    Electric motors: - 8 units | ower 2,2/3 kW/3000-1 |
|    Hydraulic control of the drilling speed |   |
|    Pneumatic clamping system |   |
|    Installed power | 19,2kW |
|    Overall dimensions (L / W / H) | 2100/3300/1300мм |
|    Weight | ~ 1420kg. |